a science-fiction adventure game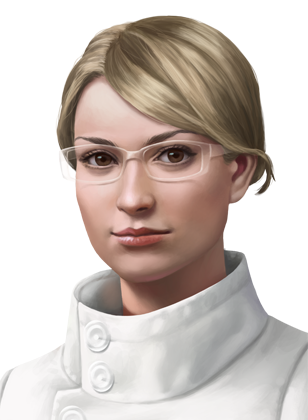 Technical Support FAQ
(updated: Nov 18, 2015)
Hello! If you're experiencing any issues with Prominence, you've come to the right place! We'll use this page to keep you informed about solutions to known issues.
For technical support, you can also contact us directly via support@digitalmediaworkshop.net
We're here to help!
Running a Dual-card Setup
If you have a dual-card setup, be sure to select the high-performance processor when you want to play Prominence, whether it's NVIDIA or AMD/ATI. This can resolve most issues in a dual-card system.
This guide from Steam user ihleslie may be helpful for players who have Lenovo dual-card systems with an NVIDIA Quadro.
Update your Video Card Drivers
If you're experiencing any problems with the game, please verify that you have the latest drivers for your graphics card. A majority of issues with games can be solved by using the latest drivers from your card's manufacturer. Installing via Windows Device Manager, or Steam will not install the latest drivers on many machines.
You can get the latest drivers here:
NVIDIA
http://www.nvidia.com/Download/index.aspx
AMD
http://support.amd.com/en-us/download
Intel
https://downloadcenter.intel.com/default.aspx
We've also posted a guide for getting a clean install of AMD/ATI Drivers (similar approaches can help with other vendors, as well).
If the Game Doesn't Start...
If updating your drivers didn't help, here are some additional solutions to known issues...
Verify Integrity of the Game's Files (Steam version only)
On Steam, game files can sometimes be damaged during download/install/crashes. Please try "verifying the integrity of your game cache", a Steam feature used to detect file corruption and re-download files as needed. Instructions are here.
Old ATI Cards lacking OpenGL support on Windows 8
Prominence requires OpenGL to run. Some old ATI cards no longer support OpenGL under Windows 8/8.1. You can find a possible work around here:
http://blog.rthand.com/post/2012/11/01/Getting-proper-OpenGL-driver-for-older-AMD(ex-ATI)-graphics-cards-on-Windows-8.aspx
Mouse Control Issues
The in-game Options menu offers two sliders for the mouse control. The top "Turn Rate" slider can be adjusted to control rotation speed. The recent game update (1.0.0.24) has added a way of having mouse control without smoothing or momentum by sliding the bottom "Momentum" slider all the way to the left.
General Controls
Press F1 during gameplay to see all the available in-game controls.
Location of Saved Games
Saved games are stored in My Documents -> Prominence -> Save Games. Saves should work across different versions of Windows, different languages, and between the Steam and DRM-free versions of Prominece.
Error logs
It you experience a crash or other error, it can be really helpful if you submit the prominence.log file with your bug report. In Windows, you'll find this under the Local AppData directory. This is typically located in:
Windows XP
C:\Users\<user>\Application Data\Prominence
Windows Vista or later
C:\Users\<user>\AppData\Local\Prominence\
(Note that the AppData folder may be hidden, so be sure to have the option "View hidden files or folders" selected when searching for the prominence.log file.)